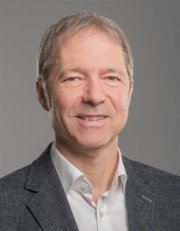 Molecular and Cellular Virology
Projects
Our orig­i­nal inter­ests focused on the mol­e­c­u­lar virol­o­gy of HCV, includ­ing the devel­op­ment of robust cell cul­ture mod­els and their use to study the viral repli­ca­tion cycle. In the last few years, we put an empha­sis on virus – host cell inter­ac­tion by using nov­el imag­ing meth­ods and high res­o­lu­tion microscopy. More­over, we are active­ly work­ing on innate immune respons­es induced by infec­tions and viral coun­ter­mea­sures. Final­ly, we inte­grat­ed sys­tems biol­o­gy approach­es in com­bi­na­tion with math­e­mat­i­cal mod­el­ing of bio­log­i­cal process­es. By includ­ing the fla­vivirus­es into our research port­fo­lio, we are able to com­pare how a per­sis­tent (HCV) and an acute lyt­ic virus (e.g. Dengue virus) deal with the host cell.
Com­plete pub­li­ca­tion lis (pubmed)
Impor­tant pub­li­ca­tions of Ralf Barten­schlager and his group:
Cha­tel-Chaix, L., Cortese, M., Romero-Brey, I., Ben­der, S., Neufeldt, C.J., Fis­chl, W., Scatur­ro, P., Schieber, N., Schwab, Y., Fis­ch­er, B., Rug­gieri, A., Barten­schlager, R. (2016). Dengue Virus Per­turbs Mito­chon­dr­i­al Mor­pho­dy­nam­ics to Damp­en Innate Immune Respons­es. Cell Host Microbe., 20:342–356.
Reiss, S., Reb­han, I., Back­es, P., Romero-Brey, I., Erfle, H., Mat­u­la, P., Kader­ali, L., Poenisch, M., Blanken­burg, H., Hiet, M.S., Lon­gerich, T., Diehl, S., Ramirez, F., Bal­la, T., Rohr, K., Kaul, A., Büh­ler, S., Pep­perkok, R., Lengauer, T., Albrecht, M., Eils, R., Schir­ma­ch­er, P., Lohmann, V., Barten­schlager, R. (2011). Recruit­ment and acti­va­tion of a lipid kinase by hepati­tis C virus NS5A is essen­tial for integri­ty of the mem­bra­nous repli­ca­tion com­part­ment. Cell Host Microbe., 9:32–45.
Welsch, S., Miller, S., Romero-Brey, I., Merz, A., Bleck, C.K., Walther, P., Fuller, S.D., Antony, C., Kri­jnse-Lock­er, J., Barten­schlager, R. (2009). Com­po­si­tion and three-dimen­sion­al archi­tec­ture of the dengue virus repli­ca­tion and assem­bly sites. Cell Host Microbe., 5:365–75.
Waki­ta, T.*, Pietschmann, T.*, Kato, T., Date, T., Miyamo­to, M., Zhao, Z., Murthy, K., Haber­mann, A., Kräus­slich, H.G., Mizoka­mi, M., Barten­schlager, R.*, Liang, T.J. (* equal con­tri­bu­tion) (2005). Pro­duc­tion of infec­tious hepati­tis C virus in tis­sue cul­ture from a cloned viral genome. Nat Med., 11:791–6.
Lohmann, V., Körn­er, F., Koch, J., Her­ian, U., Theil­mann, L., Barten­schlager, R. (1999). Repli­ca­tion of subge­nom­ic HCV RNAs in a hepatoma cell line. Sci­ence, 285:110–3.